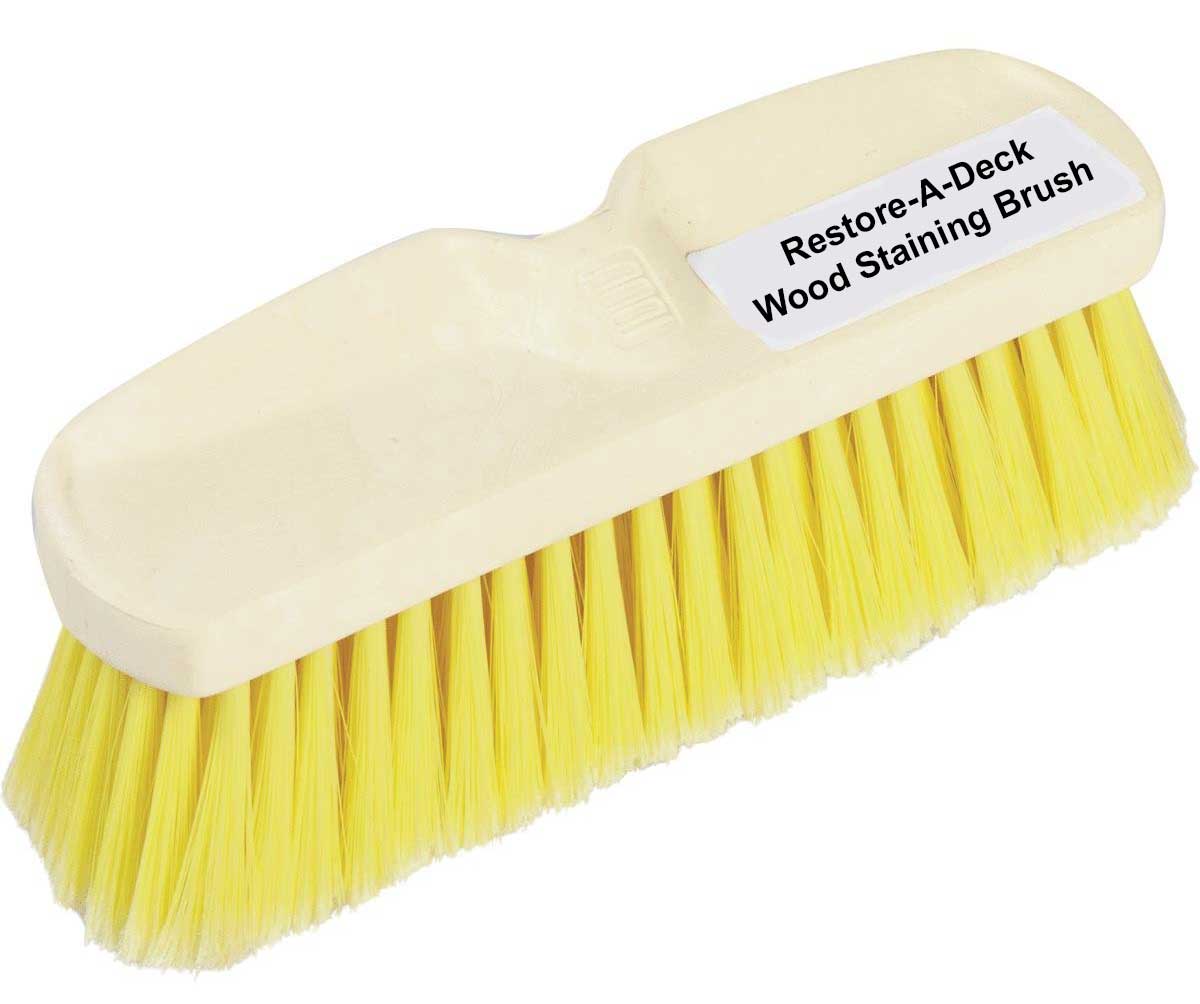 How to Apply Restore-A Deck Semi-Transparent Wood Stain with wet on wet application
Applying your Restore-A-Deck Semi-Transparent Wood Stain easily to exterior wood is a reality thanks to advancements in wood stain technology. It should be noted that there is a technique for applying to exterior wood for best results. This is called wet on wet application. Following this wet on wet application guideline is recommended when you wish to apply a second coat of stain on top of your first coat of stain before the first coat has completely dried or cured. This allows for fewer issues to arise over the drying period for a perfect, clean, finished product.
Our recommended guidelines for wet on wet stain application:
Always properly prep your wood surface first with Restore-A-Deck Cleaner or Restore-A-Deck Stripper followed by Restore-A-Deck Brightener.
Hot sun application tips: Restore-A-Deck Stain Hot Sun Application
Start with vertical surfaces first, such as railings. Make sure horizontal and other surfaces are protected from excess paint. After the first coat is complete, apply a light second coat to the top of the railing only between 20 minutes to 1 hour after the first coat has been applied.
Repeat this process for all benches or vertical structures.
Once all vertical surfaces are stained, apply one coat of Restore-A-Deck Semi-Transparent Wood Stain to flooring and horizontal surfaces, ensuring the entire floor is covered.
Reapply a second light coat 20 minutes to an hour after the first coat has been applied to all flooring and horizontal areas.
Note that it is ok to walk on the first coat of stain even if it has not dried completely, but take precautions to not step in your second coat of stain to ensure a smooth finish.
Some final tips:
Only apply 1 coat to new wood. Skip the second coat, you won't need it. See here for tips on new wood: Restore-A-Deck Stain and New Wood
Wear shoes and clothes you do not care about getting the stain on. It's bound to happen.
Apply the coats quickly to ensure you are not overlapping
Only apply 1 overall coat to vertical surfaces while horizontal surfaces may require 2
Avoid excessive application, filming of the stain may occur
It is recommended to use the Restore-A-Deck Semi-Transparent Stain with the Restore-A-Deck Stain Brush, stain pad applicator, brush, or sprayer. If using the Restore-A-Deck Solid Stain, use a hand brush, roller, or airless sprayer.
If you need Restore-A-Deck Semi-Transparent Wood Stain application help, feel free to post a comment. If you have any suggestions or tips we are not mentioning, we want to hear from you. Leave a review including pictures of your finished product and indicate how well the project has been holding up over time.