Woodrich Hardwood Wiping Stain
No result
Formulated for exotic hardwoods such as Ipe, Mahogany, Teak, and all other woods

Note: Woodrich Hardwood Wiping Stain is the New Label for our Previous Exotic Wood Stain! Amaretto is the same color.

Goes on rich to penetrate the surface of exotic hardwoods. Brush, roll or spray on, then wipe with a dry rag to reveal a beautiful furniture quality finish. Very high in both pigment and resin solids so it's durable enough for the rugged outdoors. Guaranteed to outperform any other finish on exotic hardwoods.


Woodrich Hardwood Stain will outlast every hardwood stain on the market!

Loaded with expensive resins: Makes it durable and longer lasting
Formulated using high quality transoxide pigmentation for better UV protection
Simple to apply: Perfect for the Do-it-Yourself enthusiast
Perfect for ipe, mahogany, teak, cambaru and all exotic hardwoods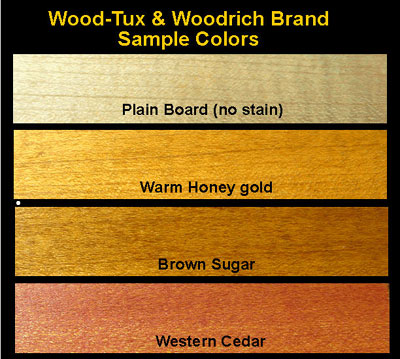 New Color Amaretto!